Here we have archived the speakers, vendors, and schedule for 2014.
This conference is co-sponsored by
Christendom College.
Gwinnett Center
6400 Sugarloaf Parkway
Duluth, GA 30097
FREE ADMISSION!
Thursday April 10th, 2014 @ 2:00pm to 8:00pm
Friday April 11th, 2014 @ 9:30am to 3:30pm
SAVE THE DATES!
This conference is for everyone, not just homeschooling families. All religious are especially welcome.
Make sure you sign up to receive email updates about the conference by entering your name and email address in the form on the right-hand side of this webpage. We hope to see you there!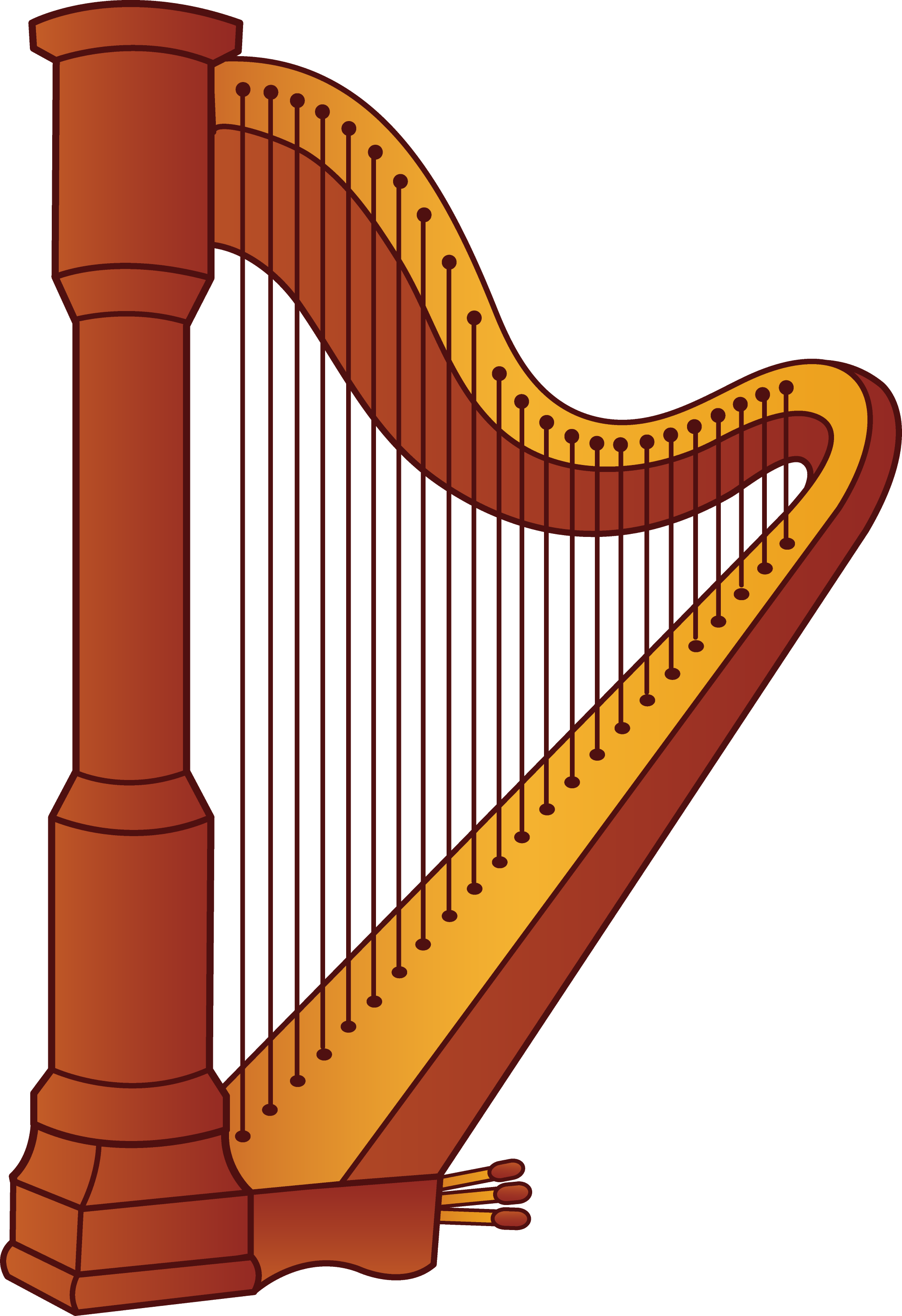 There will be a special harp performance during the conference on Friday during the lunch break from Noon to 1:30pm. Teresa and Kimberly, both homeschool students, will be playing a duet (a Vivaldi Harp Concerto) and other solo pieces from the Classical, Celtic, and Gregorian chant traditions. Please come out to support these talented homeschool students!

Fr. Jack Durkin
is Pastor of St. Monica's Catholic Church in Duluth, Georgia. A native of Darby, Pa., he grew up in North Carolina, graduated from Wake Forest University and received a master's degree in teaching from UNC-Chapel Hill. He taught and coached in Macon and Athens, Georgia before entering the seminary. He was ordained for the Archdiocese of Atlanta in 1999.
Deacon Tom Gotschall

calls himself a STUDENT of the Catholic Faith. Whether preaching a Sunday Homily, preparing an RCIA talk, presenting at a youth retreat or scout lecture or discussing an assignment with one of his homeschooled children, he is constantly taking notes. "All I have time for is obedience" is what Deacon Gotschall explained to his professors during diaconate formation (and continues to remind his pastor.)



Deacon Gotschall is currently a Pastoral Associate at St. Andrew Catholic Church in Roswell, GA. He is the Chaplain of the Archdiocese of Atlanta Catholic Committee on Scouting. Although sometimes affectionately known as "Deacon Tigger" because of his enthusiasm for the Catholic Faith, his internet Blogging handle is Deacon Dad on WordPress. He also has been blogging on the Doctors of the Church, offering Daily Prescriptions of the Doctors, also a WordPress-hosted blog.

Deacon and his wife Valerie have had 8 children, 5 of whom have gone to be with the Lord after miscarriages. They consider it an honor and privilege to have homeschooled their three other children. The eldest is now a Junior at Ave Maria University. They have homeschooled for over 13 years (so far) and the deacon has many rich experiences to share.
Mr. Kenneth Davison

was a Distinguished Graduate of the United States Air Force Academy. He was a Rhodes Scholar and earned a Master of Arts from Oxford University and a Master in Theological Studies from Ave Maria University.



During his business career, Ken has been an Air Force Officer, a brand manager at Procter & Gamble, a marketing and business development executive for several public and private companies, Vice President of College Relations for Belmont Abbey College, the creator several radio programs including "Glory Stories" and "The One-Minute Monk." He continues to do business consulting.

Ken Davison is the co-founder with Patrick Madrid of The Envoy Institute, a nationwide outreach teaching Catholics to better understand, defend and share their faith, for which he currently serves as Executive Vice President and Chief Operations Officer. He is also the founder and President of Holy Heroes (www.HolyHeroes.com) which provides fun and catechetical products to help parents "bring the joy of the Faith to their families."

Ken speaks at Catholic conferences about family life issues, especially about the role of a father and husband in leading and developing his children's Catholic Faith and nurturing a Christian imagination in today's toxic culture. His writings have appeared in numerous publications including the Knights of Columbus online magazine, Fathers for Good, This Rock, Homiletic and Pastoral Review, and others.

Living in North Carolina with his wife Kerri, Ken is a proud homeschooling father of eight children.
Mrs. Colleen Hammond
is the author of Dressing with Dignity, and was a former On-Camera Meteorologist for The Weather Channel, a model, actress and Miss Michigan National Teen-Ager. Colleen lived the "American Dream" and found it to be a nightmare! While working in television, she reverted to the Catholic Faith. The moment their first baby was born, Colleen "saw the light" and abandoned her highly successful career in television to become a stay-at-home-mother.
Currently heard as a host of "St. Joseph Radio Presents"—available to 85 million people worldwide on WEWN—Colleen has also been asked to host a television talk show in Dallas, which may soon be syndicated.
Colleen is an award-winning writer, radio and television talk show host, educator, comedienne, and mother—all rolled into one! Acclaimed for her versatility, she delivers an enduring message filled with down-to-earth wisdom, inspiration, and humor. Colleen brings a fresh and creative approach to living joyfully, and has helped thousands of people every year to make positive and virtuous changes in their lives.
A frequent speaker at conferences, retreats, and parish events, Colleen addresses such timely issues as marriage, children, family, and values and virtues. Groups appreciate her real-life solutions to tough problems—presented with compassion, warmth, and a lively interactive style.
Colleen, her husband, and their four children currently reside in North Texas.
Mrs. Amy Kalscheur
graduated from Marian College in 1995 with a BA in Elementary Education and Mild Disabilities. After teaching in public schools for 2 years, Amy and her husband, Michael, decided that when their son was ready for school, they would begin by homeschooling instead of the traditional route. Amy and Michael now have 8 children, all of whom have been homeschooled since birth.
Amy is the treasurer for Holy Family Home Educators, and has been chairwoman of the Indianapolis Catholic Home School Conference since 2007. In addition to teaching at her local homeschool co-op, she also puts on children's special events for the Knights of Columbus. She has been her husband's campaign manager for 3 campaigns. Amy and Michael are active in their parish's sponsor couple program, Blue Knights and lead the Little Flowers.
IHM accepts vendors by invitation only; if you would like to be considered to be a vendor at the IHM Georgia Conference, please send an email to our Vendor Coordinator at vendors(AT)ihmconference.org
If you are interested in becoming a vendor for the first time, please review our Vendor Guidelines.
The following is a list of vendors for 2014 who have confirmed so far.

Vendor Name and Description

Table Number and Hometown

Colleen Hammond

1 Table

Christendom College

Recognized as one of America's premier Catholic Liberal Arts colleges, Christendom offers its students a fully Catholic education, integrating Faith and Reason, while immersing them in a vibrant and joyful Catholic culture steeped in the ageless traditions of the Church.

1 Table




Front Royal, VA

Holy Heroes



Lots of free activities in our "Advent Adventure," "Lenten Adventure," and "Summer Faith Adventure," plus other free stuff on our website, plus Holy Heroes, Glory Stories, and Altar Gang audio CDs, companion books, and unique (and catechetical) Catholic gift items.

3 Tables
Cramerton, NC
Nancy Larson Publishers

Nancy Larson® Science programs are serious science for children ages 5-12. Nancy uses multi-sensory learning and proven strategies that assure children get more long-term learning. Each year long program is easy to teach. All the preparation is done and the scripted teacher's manual enables parents to teach in-depth science proficiently and easily.

2 Tables




Old Lyme, CT

RC History



Our Connecting with History program combines the study of Western Civilization with Bible and Catholic Church history. It is a Catholic history program with a classical, chronological, family-centered approach using living books, hands-on projects, composition, discussion and memory work to understand the story of God's plan for mankind through history.
1 Table
Andover, MN

Seton Home Study School



Seton is a full-service Catholic curriculum provider and the largest publisher of Catholic textbooks in the English language. Serving over 15,000 enrolled students, Seton assists families by providing books, lesson plans, grading services, counseling services, and a wealth of online resources. At the conference, we are offering a $30 per child discount on enrollment (grades 1-12).
15 Tables
Front Royal, VA

Seton Used Books



There is only a handful of conferences where Seton sells the used books that families return to us over the year. This one-day only sale is your only chance to pick up these great deals.
2 Tables
Front Royal, VA
Teaching Textbooks

Math curriculum specifically designed for Homeschoolers. Math 3 through Pre-Calculus. Teaching Textbooks is an approved alternative math course for the Seton Home Study School program. Certain conditions apply; contact Seton high school counselor for details!
2 Tables
Oklahoma City, OK
Time

Speaker

Talk

2:00pm

Registration/Vendor Area Opens

2:30pm

Mr. Kenneth Davison

Ten Tips to Capture Your Child's Imagination for Christ

Home education is incomplete without active steps to inspire your child's imagination with the wonder and joy of the Faith. Imagination is the gateway to your child's intellect, but it is often left neglected in the pursuit of knowledge and facts. Obtain practical insights from St. Thomas Aquinas, G.K. Chesterton, and other Catholic thinkers to feed young imaginations with beauty, truth, and goodness.

3:30pm

Mrs. Amy Kalscheur

Confessions of a Homeschooling Mom

Is it just me? Am I alone in this? In "Confessions of a Homeschooling Mom," I open up and tell you about the real reason why I homeschool, the mistakes I've made, and the thing that irritates me the most. Through my personal witness, I hope that you can learn the lessons I've learned, and rest assured that you're not alone out there.

4:30 – 6:00pm

Vendor Sales/Dinner

6:00pm

Deacon Tom Gotschall

What Does the Catholic Church Really Teach About Homeschooling?

Have you ever thought or even asked someone, "What does the Church really teach about homeschooling?" "What are my rights and my obligations respective to Church teaching?" Deacon Tom Gotschall, a homeschool dad for 14 years, will give you the answers, referencing Canon Law, Sacramental practice, Diocesan Guidelines, and practical experience.

7:00pm

Mrs. Colleen Hammond

Time

Speaker

Talk

9:30am

Registration

10:00am

Fr. Jack Durkin

How the Family as a Domestic Church Shapes Homeschooling

Reflecting on the life of the Holy Family and pertinent passages in the Catechism of the Catholic Church, learn how homeschooling affords families a privileged way to imitate the Holy Family and for parents to fulfill their responsibilities and to be the primary evangelizers and educators of their children.

11:00am

Mrs. Colleen Hammond

Teaching Values to Your Children

This talk offers ideas and suggestions on how parents can help children's all-around development. It discusses which virtues to focus on at a particular age in a child's development.

12:00 – 1:30pm

Lunch/Vendor Sales

1:30pm

Mrs. Amy Kalscheur

2:30pm

Mr. Kenneth Davison

The Teen Years…and Beyond: Culture-proofing Your Kids

Everything was going great in the homeschool classroom…until suddenly the kids became teenagers. That's when their education in the Faith needs to change drastically—or you may find (like so many parents do) that those seeds you planted and diligently watered during their joyful childhoods will sprout into weeds of relativism, atheism, and cynicism as the "fertilizer" of the culture overwhelms their defenses when they leave home.

3:30pm

Conference Ends